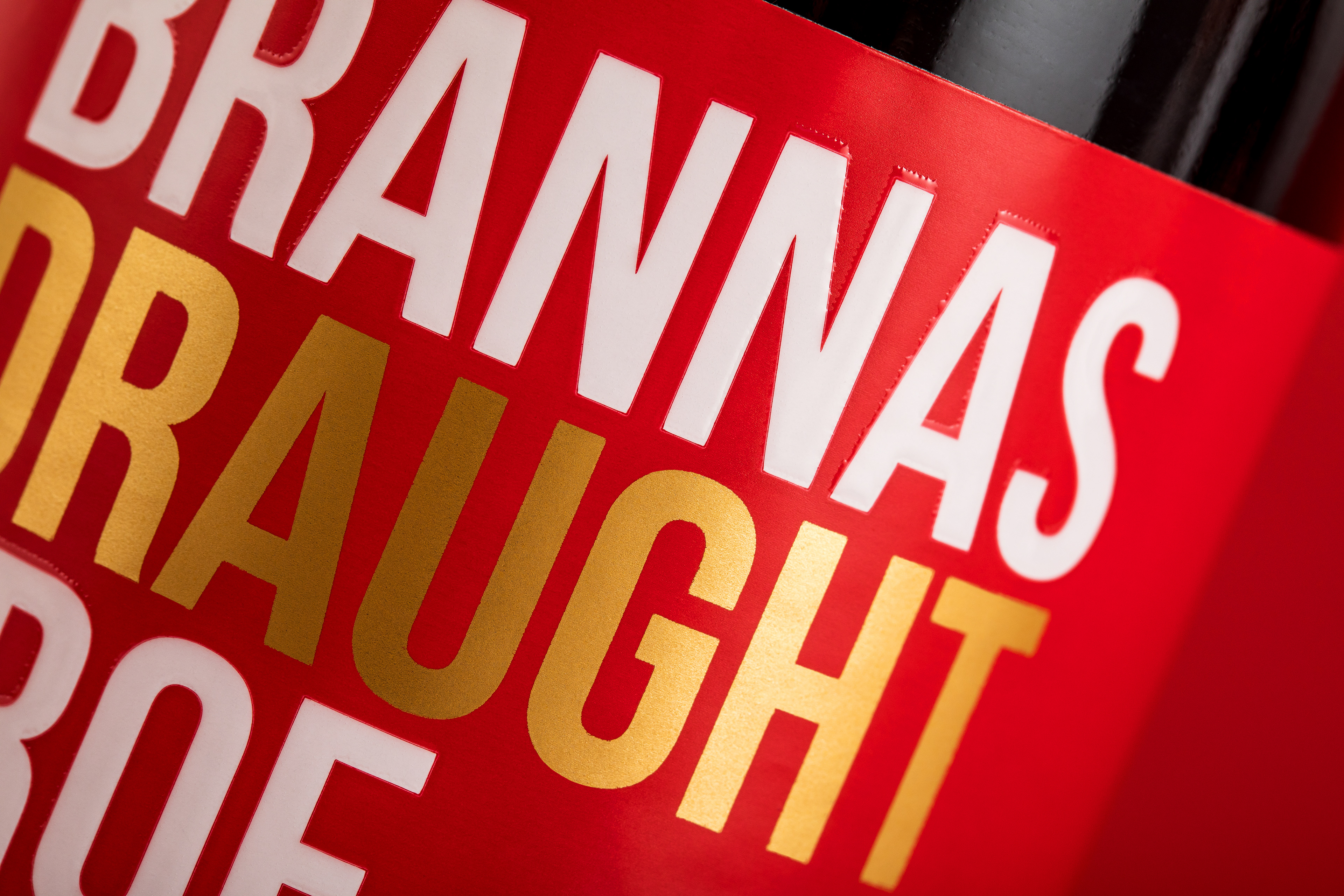 Bottle Label Series and Box design for Brannas Draught – premixed brandy and cola bottled from the keg in partnership with premium brandy producer KWV.
The design approach was to establish a new ongoing branding style not only for the labels but also for campaigns and collateral. The messages on the bottles are a combination of English and Afrikaans slang targeting the 20-30yr South African market.
The striking white lettering on the bottle are emphasized by clear raised ink while the gold foil is consistent on all bottle labels to save on production costs.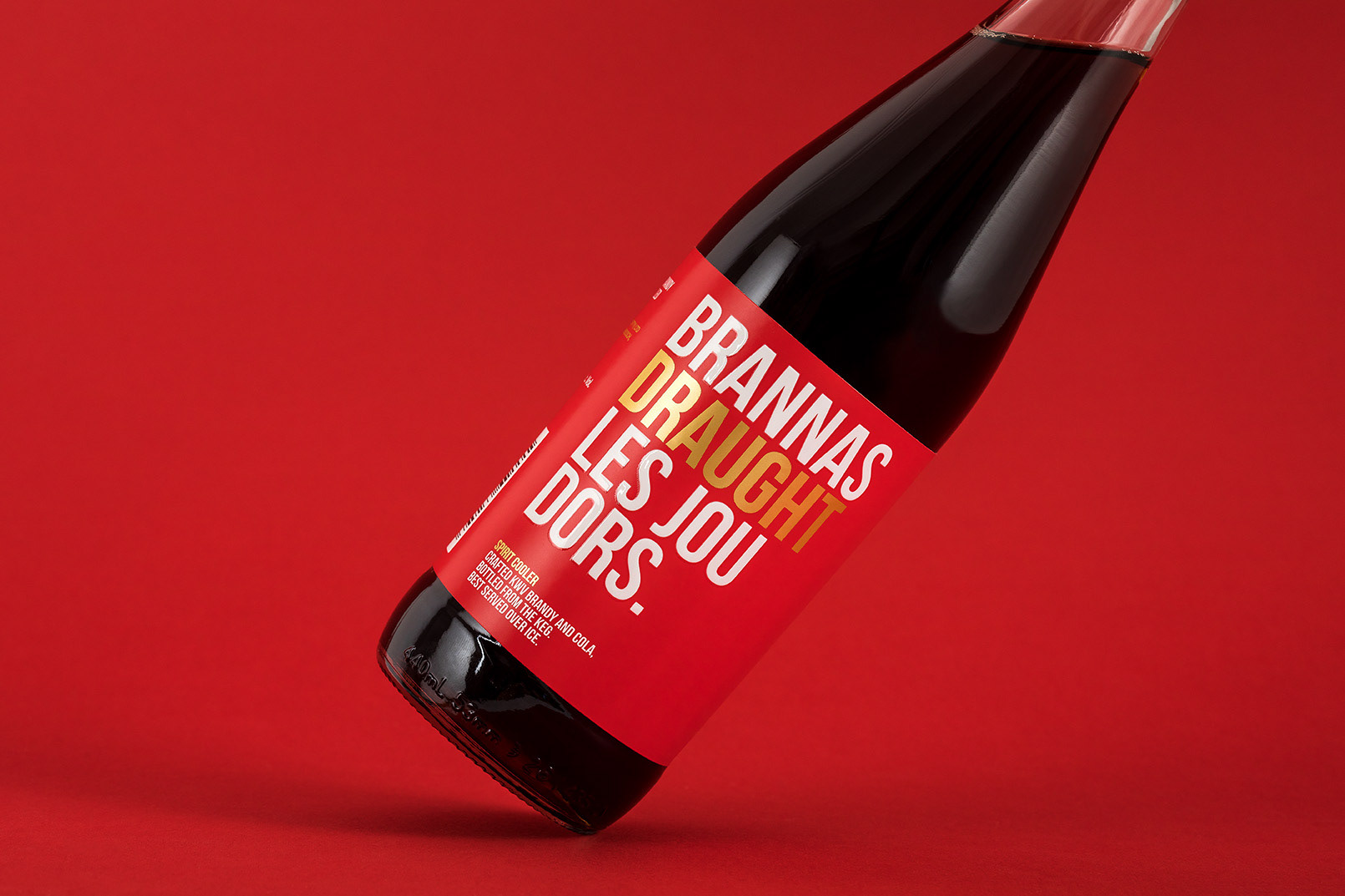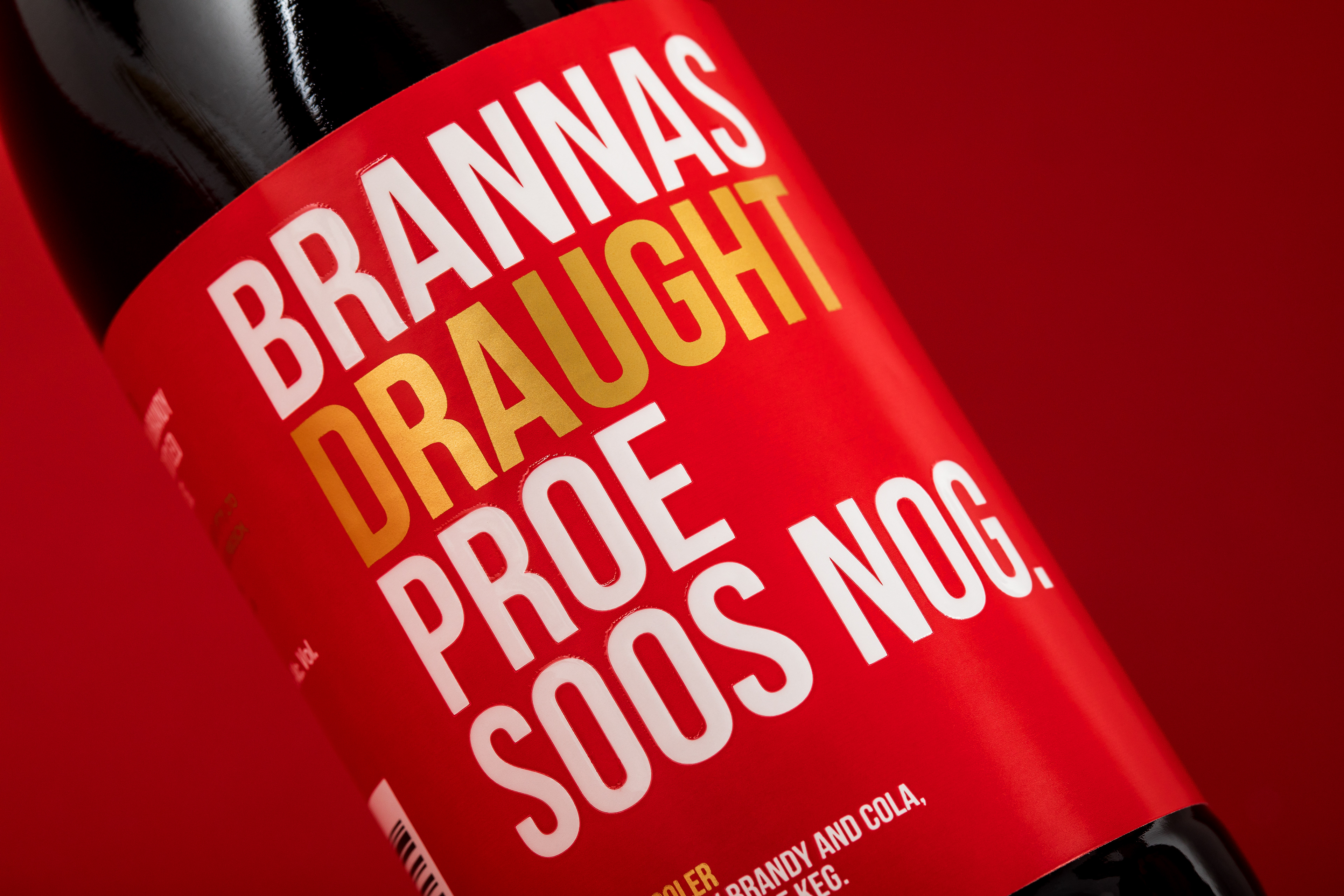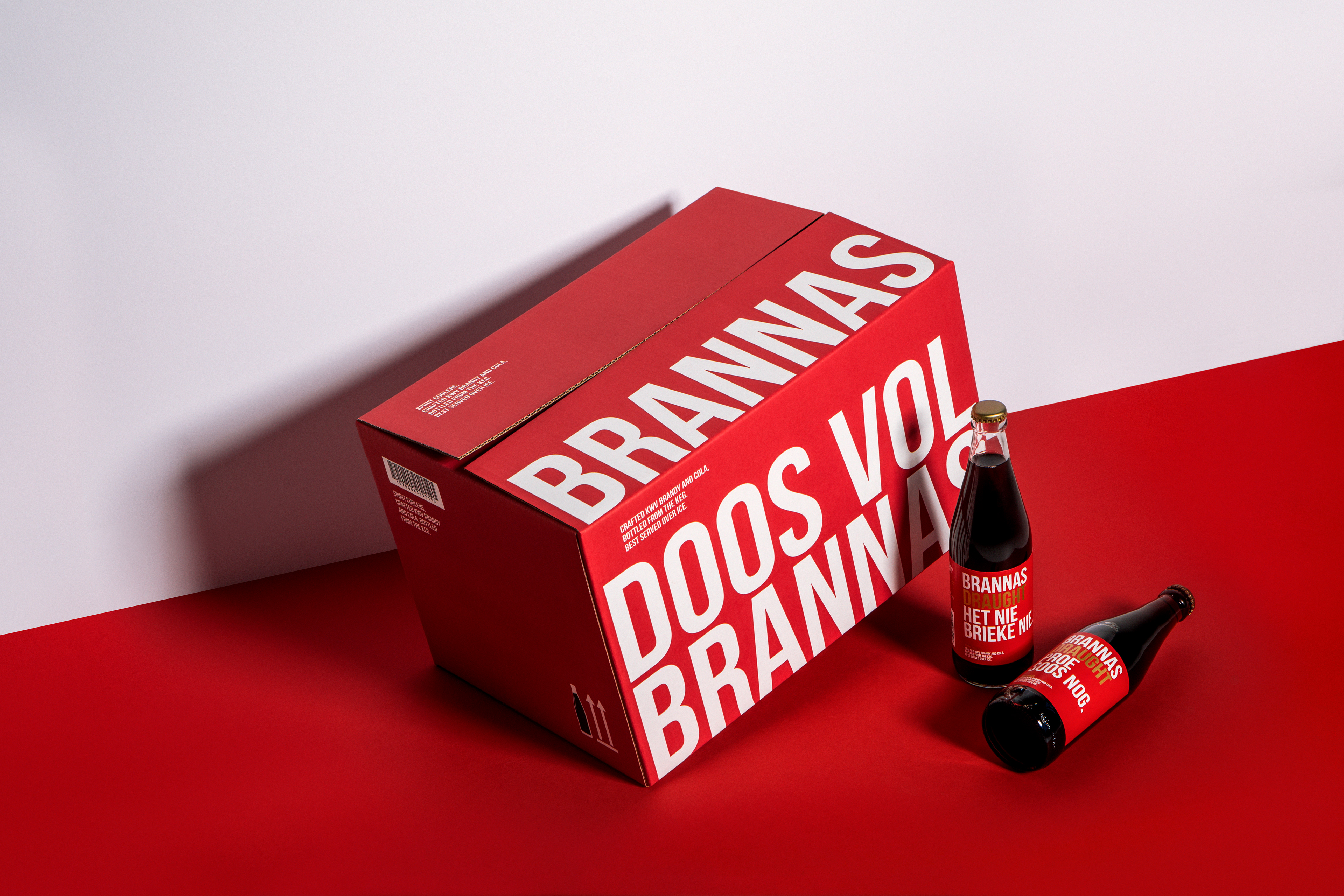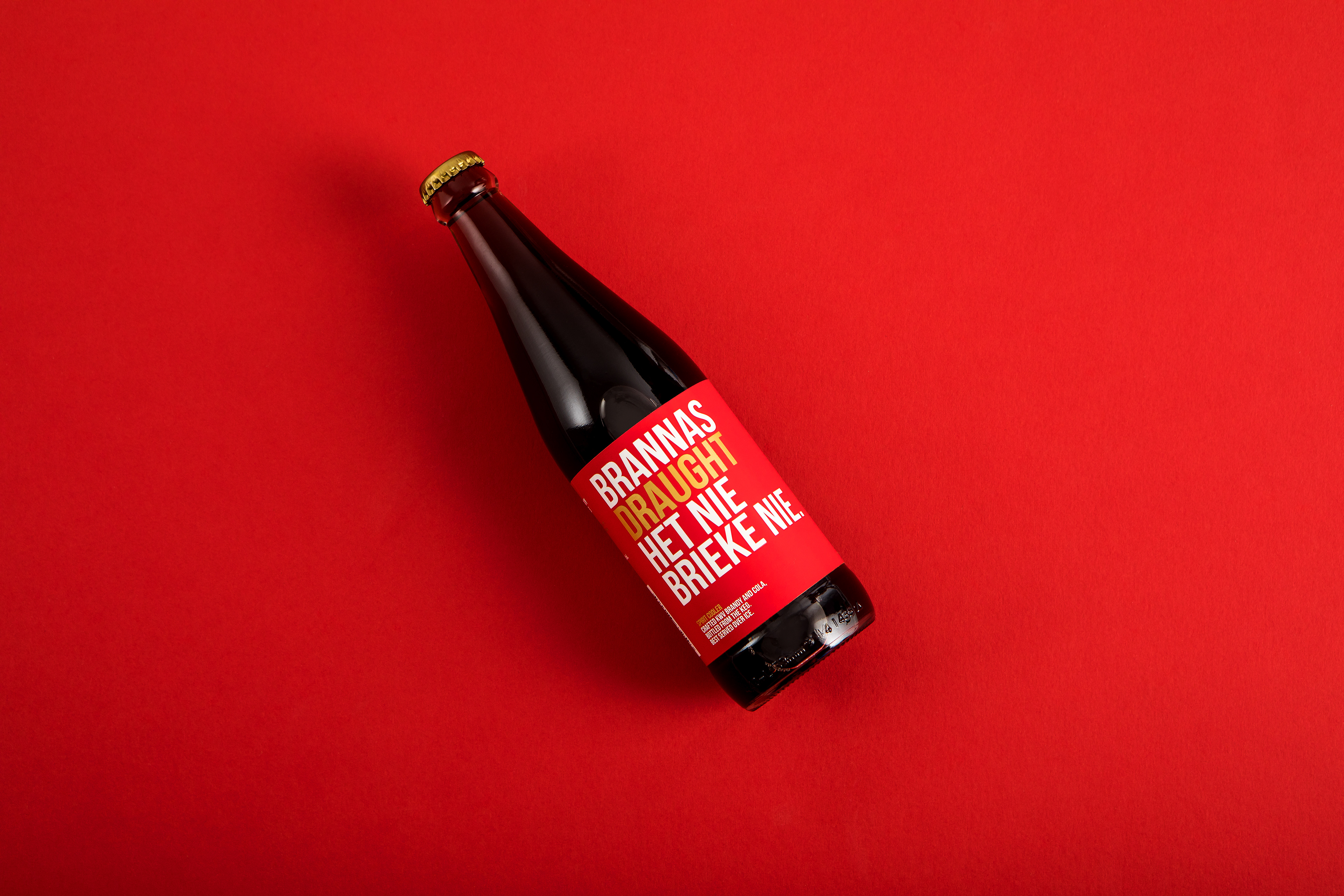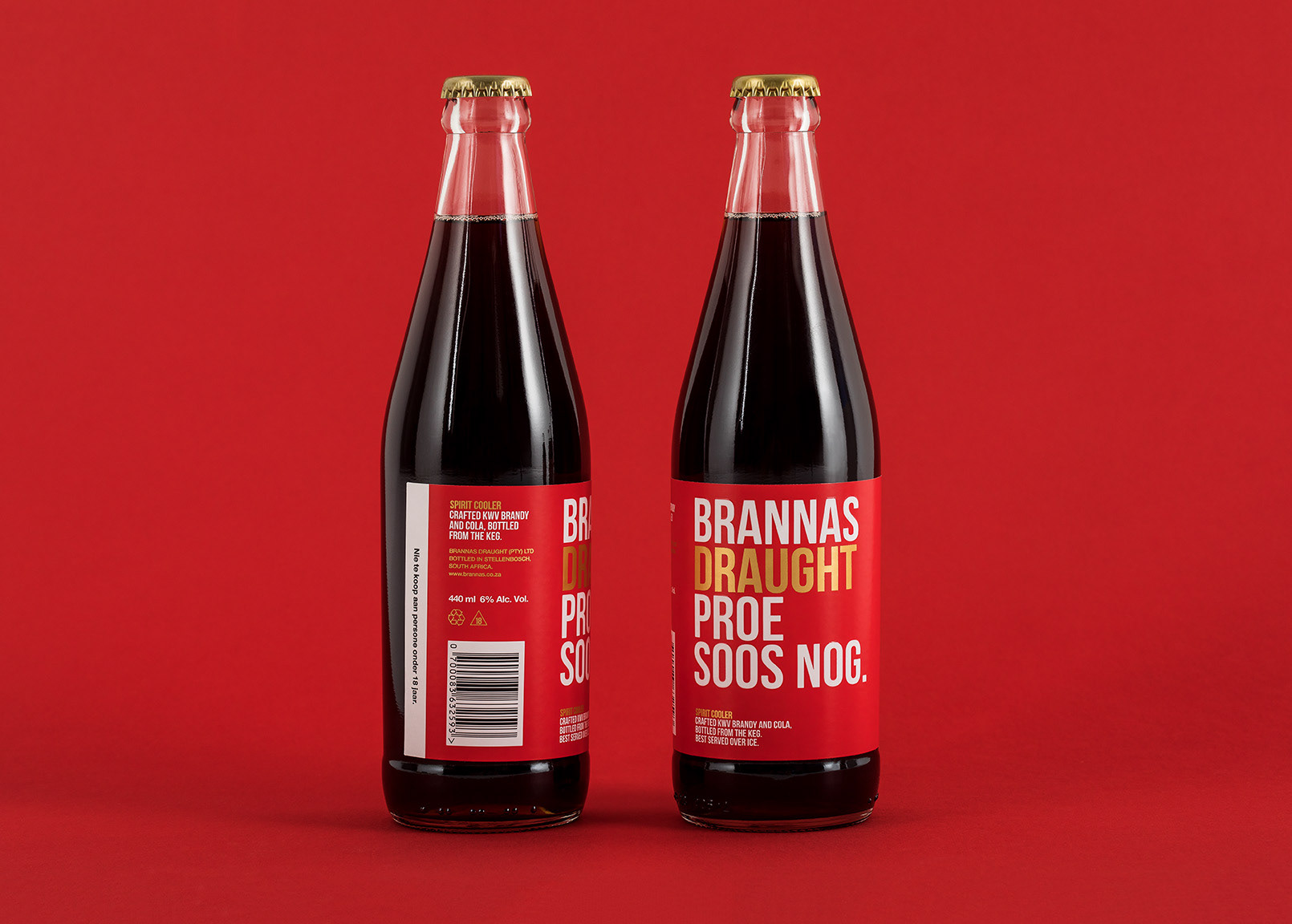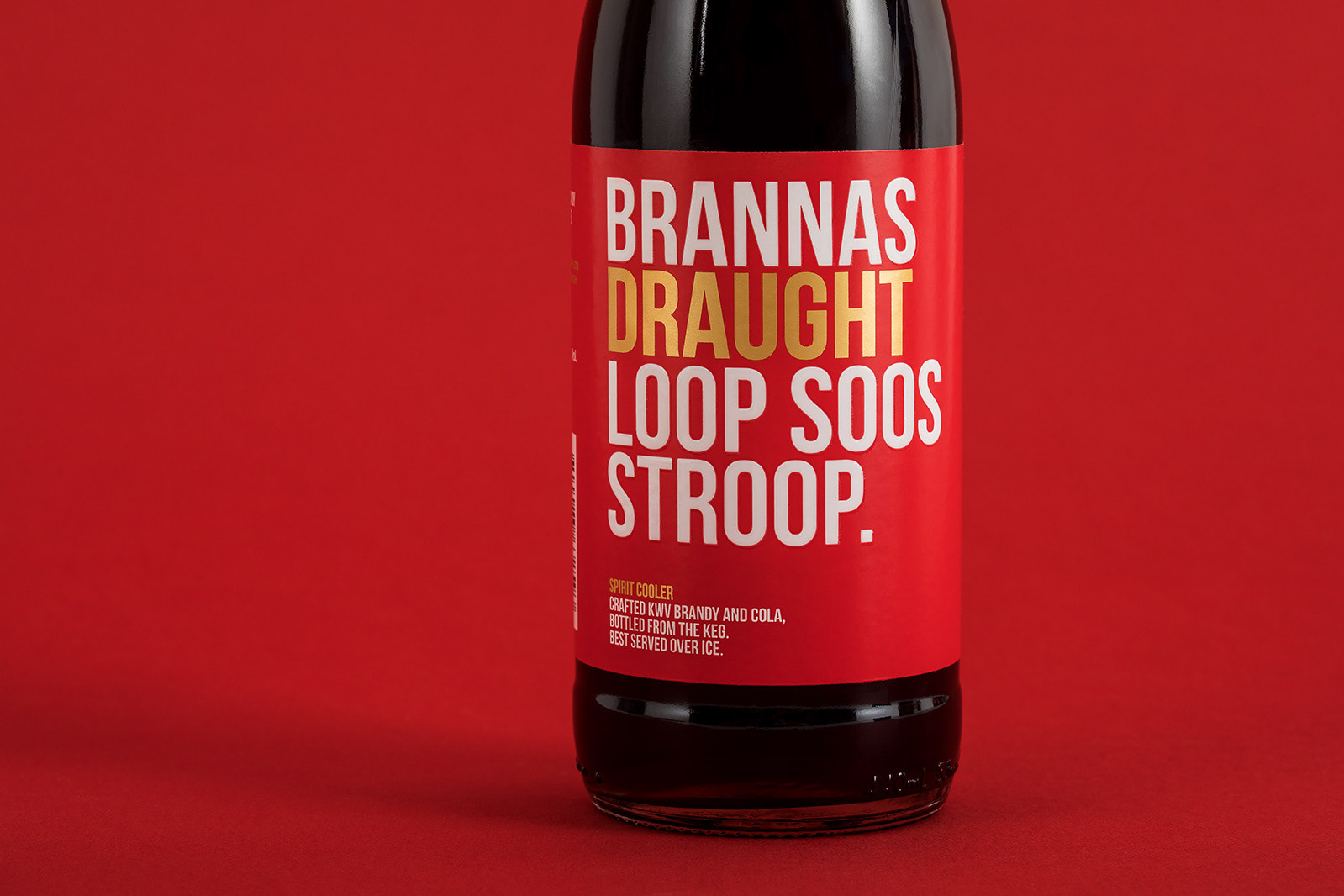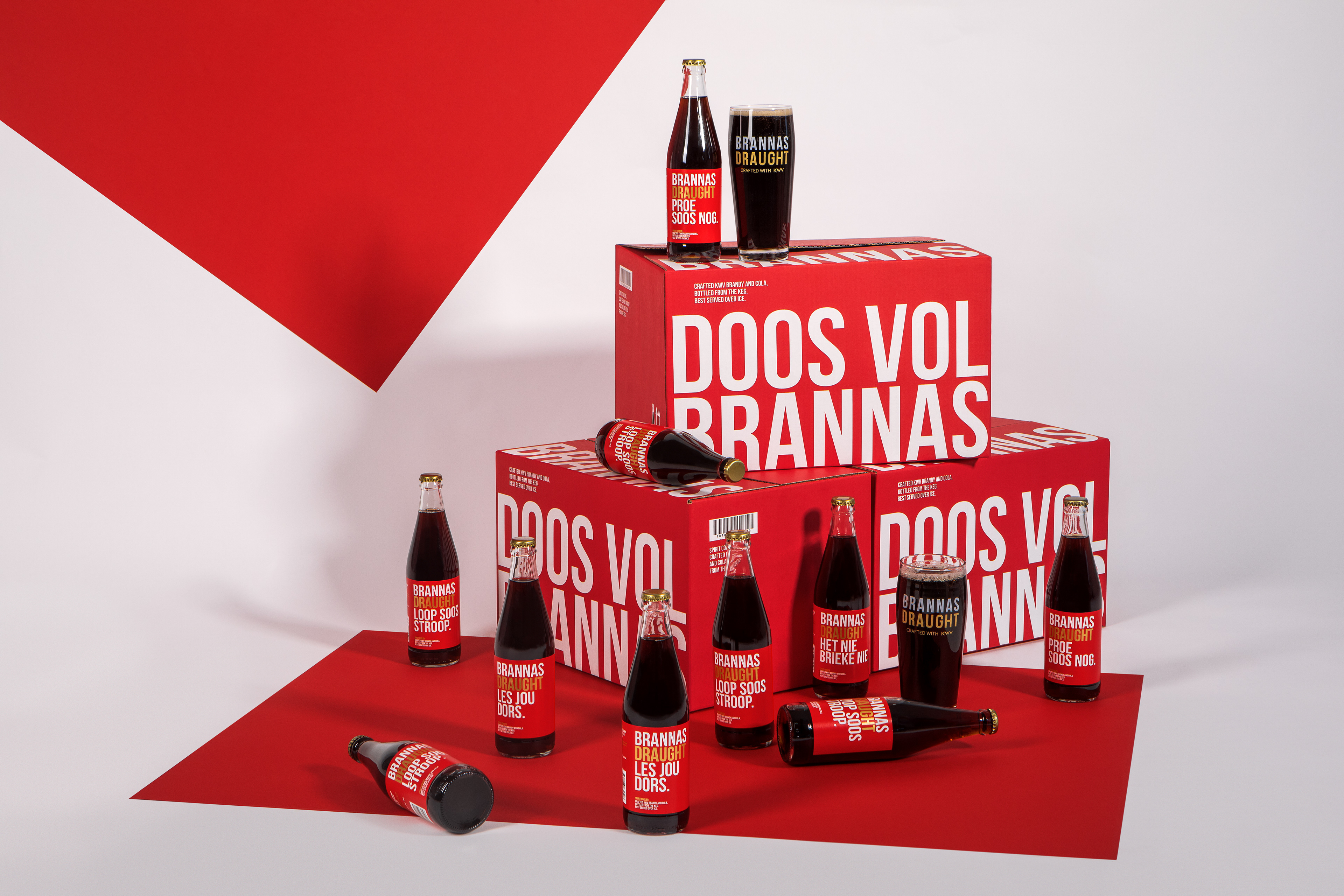 Brannas Bottle Label and Box